I'm a lover of books—word books and image books; books for reading and books for holding. I love books as object and as metaphor. Enjoy!
This rather incomplete and ongoing project shares one aspect of my collection of books—their covers—grouped and sorted in a few somewhat convenient ways. 
It goes without saying that, while I own a copy of eachof the books represented here, the artwork shown here is the intellectual property of someone other than myself, and that I am certainly not the designer of any of the covers in this cover archive.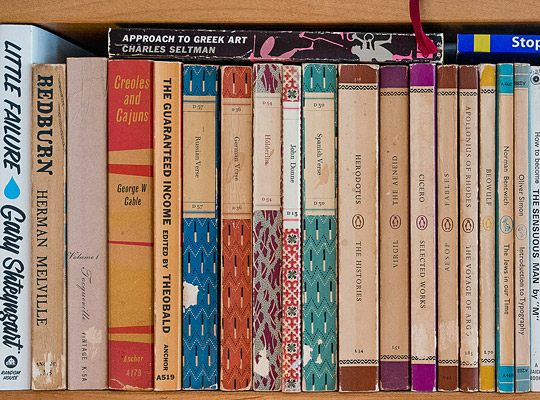 I hope you enjoy!